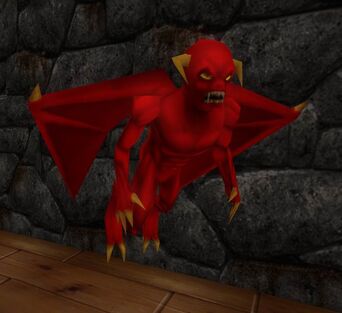 The Gargoyle is a small red imp-like beast with wings. Although they are the weakest enemy in the game, there are swarms of them throughout the game and they can be a nuisance during battles with stronger foes.The normal Gargoyle uses claws and teeth to attack, the Fire Gargoyle launches small fireballs.
Gargoyle

Health

40

Damage

Claws: 5-12
Fire Gargoyle

Health

80

Damage

Claws: 5-12

Fireballs: 1-8
Ad blocker interference detected!
Wikia is a free-to-use site that makes money from advertising. We have a modified experience for viewers using ad blockers

Wikia is not accessible if you've made further modifications. Remove the custom ad blocker rule(s) and the page will load as expected.