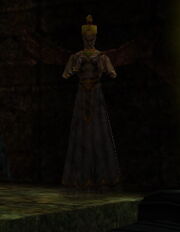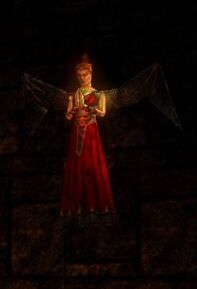 The Fallen Angel looks rather angelic and glides around gracefully. They can disappear and reappear somewhere else and are sometimes pretty much invisible against the background.  The Fallen Angel Lord is much more robust with a nasty lightning attack.
Fallen Angel
Health

250

Damage

Hands: 12-22

Wings: 8-16

Special
Fallen Angel Lord
Health

500

Damage

Hand: 12-22

Wings: 8-16

Special

Lightning: 30 persec
Ad blocker interference detected!
Wikia is a free-to-use site that makes money from advertising. We have a modified experience for viewers using ad blockers

Wikia is not accessible if you've made further modifications. Remove the custom ad blocker rule(s) and the page will load as expected.