Alpha Storm was developed by TAG and released in 1997. It is a combination of space simulation with a bit of strategy and FPS. When you fight ships you can either attempt to blow them apart or knock their shields down and telport over for some FPS; sounds like fun. Must add it to my bucket list of games to have a go at. Graphics are pretty good too.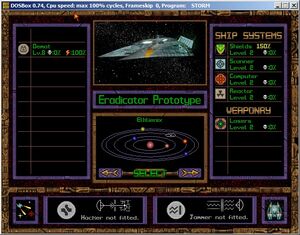 Ad blocker interference detected!
Wikia is a free-to-use site that makes money from advertising. We have a modified experience for viewers using ad blockers

Wikia is not accessible if you've made further modifications. Remove the custom ad blocker rule(s) and the page will load as expected.